Paper代写参考-欧盟的能源安全和需求以及土耳其作为能源走廊的作用。本文是一篇留学生国际问题研究课程的paper写作范文,主要内容是讲述预计到2035年,能源消费领先国家的需求将增长35%。据估计,到2035年,化石燃料将继续成为85%的主要能源。签署《巴黎协定》后,世界试图使用低碳能源系统,因此可再生能源成为一种重要的替代选择。同时这篇paper会对土耳其作为能源走廊的作用进行研究分析,具体内容请参与以下paper范文的具体内容。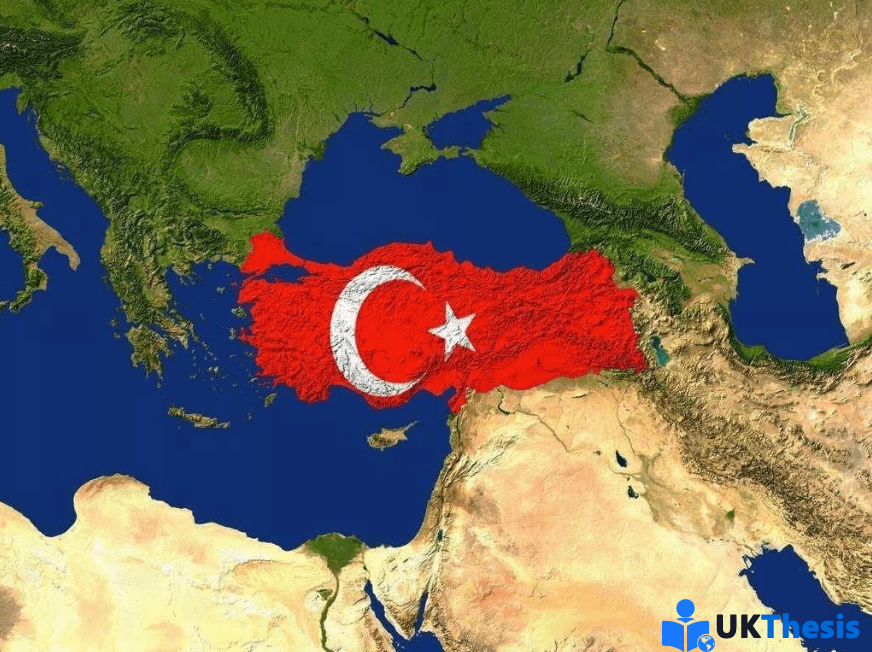 1.Introduction 引言

The demand of the leading countries in energy consumption is expected to increase by 35% by 2035. It is estimated that in 2035, fossil fuels will continue to be the main source of energy with 85%. After the sign Paris Agreement, the World try to use a lower-carbon energy system, so renewable energy become prominent as an alternative option (Aykin, Tache and Karaman, 2017, p.287-288).
Secure energy supply is vitally important for all countries. The European Commission described energy security as the ability of all consumers to access energy products in the market at an uninterrupted and reasonable price. However, there are so many risks such as economic, regulatory, physical, social, political, environmental, extreme weather conditions and equipment failure. All governments develop a variety of policies to provide more reliable, affordable and risk-free energy (Aykin, Tache and Karaman, 2017, p.287-288). The EU is highly dependent on Russia in the field of energy. However, Energy trade is a key issue in EU-Russia relations. Nearly half of the gas delivered from Russia to the EU passes through Ukraine (Siddi, 2016, p.108). The energy security of the EU is always under threat due to the tensions between Russia and Ukraine. Both the EU and Russia dwell on new routes, such as Turkey.
安全的能源供应对所有国家都至关重要。欧盟委员会将能源安全描述为所有消费者以不间断、合理的价格获取市场上能源产品的能力。然而,存在许多风险,如经济、监管、物理、社会、政治、环境、极端天气条件和设备故障。各国政府都制定了各种政策,以提供更可靠、负担得起和无风险的能源。欧盟在能源领域高度依赖俄罗斯。然而,能源贸易是欧俄关系中的一个关键问题。俄罗斯向欧盟输送的天然气中有近一半通过乌克兰。由于俄罗斯和乌克兰之间的紧张关系,欧盟的能源安全始终受到威胁。欧盟和俄罗斯都在探索新的路线,比如土耳其。
The geographical location of Turkey provides an advantage to be an energy corridor. Although it does not have important energy resources, this unique location enables Turkey to one of the region's key states (Ersen and Celikpala, 2019, p.585). Turkey has already many pipelines. It is becoming indispensable for the EU, especially in gas supply. Due to the most important country of the southern gas corridor will possibly strengthen its own position in the future (Winrow, 2013, p.145-146).
土耳其的地理位置为能源走廊提供了优势。尽管土耳其没有重要的能源资源,但这一独特的地理位置使土耳其成为该地区的关键州之一。土耳其已经拥有许多管道。对欧盟来说,它正变得不可或缺,尤其是在天然气供应方面。由于南部天然气走廊最重要的国家,未来可能会加强其自身的地位。
The aim of this paper is to define the energy issues of the European Union (EU) and to identify the potential and future of Turkey in securing energy supply to the EU. Firstly, general information was given about the energy consumption and current state of the EU, the EU-Russia relations were defined, the steps taken by the EU in the field of energy security were examined and finally, Turkey's importance to provide energy to the EU was mentioned.
本文旨在界定欧盟的能源问题,并确定土耳其在确保欧盟能源供应方面的潜力和未来。首先,提供了关于欧盟能源消耗和现状的一般信息,界定了欧盟与俄罗斯的关系,审查了欧盟在能源安全领域采取的步骤,最后,提到了土耳其向欧盟提供能源的重要性。
2.Energy Issues of the EU 欧盟的能源问题
2.1 An Outlook of the EU's Energy 欧盟能源展望
Large population and high living standards of Europe cause great energy consumption. As one of the world's greatest energy importer, the EU is a foreign-dependent region on energy. There is a significant difference between Europe's energy production and consumption, which makes almost all European countries dependent on external energy. Energy imports account for one-fifth of the EU's total imports. Some member states such as Cyprus, Luxembourg, and Malta highly dependent on foreign energy sources, while some of them like Estonia, the Czech Republic, and Romania less dependent. However, the EU has targets such as reducing the greenhouse gas rate, growing renewable energy and increasing energy efficiency. In addition, the EU is looking for ways to increase energy diversity (Bahgat, 2015, p.61-62).
欧洲人口众多,生活水平高,能源消耗大。作为世界上最大的能源进口国之一,欧盟是一个能源依赖外国的地区。欧洲的能源生产和消费之间存在显著差异,这使得几乎所有欧洲国家都依赖外部能源。能源进口占欧盟进口总额的五分之一。塞浦路斯、卢森堡和马耳他等一些成员国高度依赖外国能源,而爱沙尼亚、捷克共和国和罗马尼亚等成员国则较少依赖外国能源。然而,欧盟有降低温室气体排放率、增加可再生能源和提高能源效率等目标。此外,欧盟正在寻找增加能源多样性的方法。
About 70% of their own sources are located in 5 member countries and provide only almost half of energy consumption. Moreover, considering the ever-increasing energy needs of EU member states, it is estimated that by 2030, foreign energy dependence will increase to 75%. The EU is dependent to export on oil by 83% and gas by 65%. Russia, the Middle East, and the North Sea are the main energy suppliers of the EU (Koukoudakis, 2017, p.109). While petrol and petroleum products account for 33.8% of the EU's total energy consumption, the share of gas, 23.3%; solid fuels, 17.5 %; nuclear power, 13.5%; and renewables, 11.0% (Bahgat, 2015, p.62-63).
约70%的能源来自5个成员国,仅提供近一半的能源消耗。此外,考虑到欧盟成员国日益增长的能源需求,预计到2030年,外国能源依赖将增加到75%。欧盟对石油和天然气的依赖度分别为83%和65%。俄罗斯、中东和北海是欧盟的主要能源供应国。虽然汽油和石油产品占欧盟能源消费总量的33.8%,但天然气占23.3%;固体燃料17.5%;核电,13.5%;可再生能源,11.0%。
According to data of 2018, the EU imported gas from Russia, Norway, Algeria, and Qatar at 40.2%, 35%, 11.3% and 5.8%, respectively; and oil import of EU was at 27.5% from Russia and 11.2% from Norway. Energy imports accounted for 17% of total EU imports, while the share of oil was 12%, gas was 4%. Italy, Germany, Spain, the Netherlands, and the United Kingdom are the main gas and oil importers (Ec.europa.eu, 2019).
根据2018年的数据,欧盟从俄罗斯、挪威、阿尔及利亚和卡塔尔进口天然气的比例分别为40.2%、35%、11.3%和5.8%;欧盟从俄罗斯和挪威的石油进口分别为27.5%和11.2%。能源进口占欧盟进口总额的17%,而石油占12%,天然气占4%。意大利、德国、西班牙、荷兰和英国是主要的天然气和石油进口国。
2.2 Russia-the EU Relations 俄罗斯与欧盟的关系
Gas and oil trade have always played a key role in European-Russian relations. The Soviet Union first began selling gas and oil by way of pipelines to the members of the Warsaw Pact in the 1960s. A short time later, many other Europe countries such as Italy, Finland, France, Austria, and West Germany became a significant purchaser for the fossil fuels. After the 1973-1974 oil crisis, the strategic impact of Soviet gas and oil increased in Europe. Soviet gas exports almost doubled between 1980 and 1990 under the influence of the Urengoy-Uzhgorod pipeline, which was initiated in 1983 and shipment Siberian gas to Europe. After the disintegration of the Soviet Union, Russia continued to be Europe's main gas supplier because it held important fossil fuel fields (Siddi, 2016, p.108). Europe imported 40% of gas, 30% of crude oil and 39% solid fuel from Russia (Ec.europa.eu, 2019). This commercial relationship is vitally important for Russia as well as for Europe. Energy sales account for a large portion of Russia's total export revenue, and Europe is one of the main targets of these exports (Siddi, 2016, p.108). Although the share of gas in this energy trade is much lower than crude oil and petroleum products, it is the main subject of the discussions. The main reason for this is that East-Central European countries do not have the capacity to back up Russian gas and cannot trust Russia due to historical events.
天然气和石油贸易在欧俄关系中一直发挥着关键作用。20世纪60年代,苏联首次通过管道向华约成员国出售天然气和石油。不久之后,意大利、芬兰、法国、奥地利和西德等许多其他欧洲国家成为化石燃料的重要买家。1973-1974年石油危机后,苏联天然气和石油对欧洲的战略影响有所增加。1980年至1990年间,苏联天然气出口几乎翻了一番,这是受乌伦戈伊-乌日哥罗德管道的影响,该管道于1983年开通,并将西伯利亚天然气运往欧洲。苏联解体后,俄罗斯继续是欧洲的主要天然气供应国,因为它拥有重要的化石燃料领域。欧洲从俄罗斯进口了40%的天然气、30%的原油和39%的固体燃料。这种商业关系对俄罗斯和欧洲都至关重要。能源销售占俄罗斯总出口收入的很大一部分,而欧洲是这些出口的主要目标之一。虽然天然气在这一能源贸易中的份额远低于原油和石油产品,但它是讨论的主要主题。其主要原因是,中东欧国家没有能力备份俄罗斯天然气,而且由于历史事件,无法信任俄罗斯。
Russian gas is transported to Europe via three main pipelines: the Ukrainian pipeline network, the Yamal-Europe pipeline, and the Nord Stream pipeline. The gas flow from Russia to the EU took place smoothly until 2004, but this situation began to change with the Orange Revolution in Ukraine. There were disputes between Moscow and the new Ukrainian government, which pro-NATO and pro-EU, on gas prices. As a result of these disputes, gas flow interruptions occurred in 2006 and 2009, and especially Central and Eastern European countries were severely affected by these interruptions. Hence, it is revealed that European states should have resource diversity for gas security (Siddi, 2016, p.109-110). As a result of recent disagreements, Russia wants to exclude the Ukrainian pipeline, but it is not possible to do so in the short term because a large part of the gas exported to Europe is transferred via this line. Many countries such as Austria, Slovakia, Hungary, Croatia, Romania, Slovenia, and Bulgaria directly depend on the Ukrainian line and most Balkan countries do not have enough substructure in order to supply gas from somewhere else in the state of emergency (Siddi, 2016, p.111).
俄罗斯天然气通过三条主要管道输送到欧洲:乌克兰管道网、亚马尔-欧洲管道和北溪管道。直到2004年,从俄罗斯到欧盟的天然气流动才顺利进行,但随着乌克兰的橙色革命,这种情况开始改变。莫斯科和支持北约和欧盟的乌克兰新政府在天然气价格问题上存在争议。由于这些争端,2006年和2009年发生了气流中断,尤其是中欧和东欧国家受到这些中断的严重影响。因此,据透露,欧洲国家应该拥有天然气安全的资源多样性。由于最近的分歧,俄罗斯希望排除乌克兰管道,但短期内不可能这样做,因为出口到欧洲的大部分天然气都是通过这条管道输送的。许多国家,如奥地利、斯洛伐克、匈牙利、克罗地亚、罗马尼亚、斯洛文尼亚和保加利亚,直接依赖乌克兰线,大多数巴尔干国家没有足够的基础设施,无法在紧急状态下从其他地方供应天然气。
After 2019, Russia wants to by-pass Ukraine in gas shipping to the EU, but the EU wants to keep Ukraine in the energy market for various reasons (Siddi, 2016, p.111). However, Gazprom has implemented Turk Stream and Nord Stream II projects as an alternative to the Ukrainian pipeline. Nevertheless, the total capacity of two projects is 86.5 billion cubic meters (bcm) of gas per year while the Ukrainian pipeline's capacity is 147 bcm of gas (Gazprom.com 2019). The tension between Russia and Ukraine appears to continue to threaten EU energy supply security.
2019年后,俄罗斯希望绕过乌克兰向欧盟输送天然气,但出于各种原因,欧盟希望将乌克兰留在能源市场。然而,俄罗斯天然气工业股份公司已实施Turk Stream和Nord Stream II项目,作为乌克兰管道的替代方案。尽管如此,两个项目的总产能为每年865亿立方米天然气,而乌克兰管道的产能为147bcm天然气。俄罗斯和乌克兰之间的紧张局势似乎继续威胁着欧盟的能源供应安全。
2.3 Security of Energy Supply of the EU 欧盟能源供应安全
According to The European Commission energy security is "the ability to ensure that future essential energy needs can be met, both by means of adequate domestic resources worked under economically acceptable conditions or maintained as strategic reserves, and by calling upon accessible and stable external sources supplemented where appropriate by strategic stocks" (Koukoudakis, 2017, p.109). Most European states do not have enough domestic energy sources; thus, they need to import energy, hence the security of supply is vital importance for them. Purchasing of energy from the various provider is the best way for energy security to prevent possible supply shocks. Security of demand for energy suppliers is long-term agreements with buyers, reducing price volatility, increasing the number of the purchaser and tackling the competition of other providers (Siddi, 2018, p.1556).
根据欧盟委员会的说法,能源安全是"确保未来基本能源需求能够得到满足的能力,既可以通过在经济上可接受的条件下使用充足的国内资源,也可以作为战略储备来维持,还可以通过调用可获取和稳定的外部资源,在适当情况下补充战略储备"。大多数欧洲国家没有足够的国内能源;因此,他们需要进口能源,因此供应安全对他们来说至关重要。从各个供应商购买能源是能源安全的最佳方式,以防止可能的供应冲击。能源供应商的需求安全是与买家达成的长期协议,减少价格波动,增加买家数量,应对其他供应商的竞争。
Since in the late 2000s, there are some problems between the EU and Russia on the security of energy. In the early 2000s in spite of increasing energy prices Gazprom, which state energy company of Russia, offered acceptable prices, hence the EU did long term contracts with this Russian company. Furthermore, the EU wanted Russia to adopt liberal economic rules in the energy trade of the Energy Charter Treaty (ECT). However, in 2009, Russia declared that it would not be a party to this agreement. This attitude of Russia against ETC was disputing the liberal market principles of the West. Moreover, in the late 2000s energy prices decreased because of the shale revolution and the global economic crisis. The EU aimed to renegotiate its long-term agreements with Gazprom because cheaper gas was available in the energy market. Prices in these contracts were renegotiated and made improvements for purchasers. However, this situation created an unclear circumstance over the continuation of the contracts (Siddi, 2018, p.1557).
自2000年代末以来,欧盟和俄罗斯在能源安全方面存在一些问题。2000年代初,尽管俄罗斯国有能源公司俄罗斯天然气工业股份公司的能源价格不断上涨,但该公司提供了可接受的价格,因此欧盟与这家俄罗斯公司签订了长期合同。此外,欧盟希望俄罗斯在《能源宪章条约》的能源贸易中采用自由的经济规则。然而,2009年,俄罗斯宣布它不会成为这项协议的缔约国。俄罗斯反对ETC的态度与西方的自由市场原则存在争议。此外,在2000年代末,由于页岩革命和全球经济危机,能源价格下降。欧盟旨在重新谈判与俄罗斯天然气工业股份公司的长期协议,因为能源市场上有更便宜的天然气。对这些合同中的价格进行了重新谈判,并对买方进行了改进。然而,这种情况对合同的延续造成了不明确的情况。
Many pipeline projects such as the Southern Gas Corridor and the Nabucco pipeline, which enable to import gas from Caspian basin countries without Russia, has been supported by the EU. By doing so, the EU is trying to counter Russia's power and impact in the region. In addition, the EU enforces regulatory legislation to control relations with energy suppliers. For instance, the EU restricts the ownership of energy distribution assets by the non-EU providers via the so-called `Gazprom clause` (Siddi, 2018, p.1558).
许多管道项目,如南部天然气走廊和纳布科管道,都得到了欧盟的支持,这些项目可以从里海盆地国家进口天然气,而不需要俄罗斯。通过这样做,欧盟试图对抗俄罗斯在该地区的力量和影响力。此外,欧盟执行监管立法,以控制与能源供应商的关系。例如,欧盟通过所谓的"Gazprom条款"限制非欧盟供应商对能源分配资产的所有权。
3. Role of Turkey 土耳其的作用
Turkey aims to be an important energy corridor using the geopolitical position (Aykin, Tache and Karaman, 2017, p.294). Turkey located between oil and gas rich countries and region that greatest energy-consuming in the west. In addition, Turkey has two important straits: Bosphorus and Dardanelle. Approximately 3% of the world's oil trade is shipping through the Turkish straits (Ersen and Celikpala, 2019, p.586).
土耳其的目标是利用地缘政治地位成为一个重要的能源走廊。土耳其位于石油和天然气丰富的国家和西部能源消耗最大的地区之间。此外,土耳其还有两个重要海峡:博斯普鲁斯海峡和达达尼尔海峡。全球约3%的石油贸易是通过土耳其海峡运输的。
Turkey's significance for the energy security of the EU has been accepted many times by EU officials and EU documents. The EU stated in EU's Energy Security Strategy of 2014 that the Southern Corridor project is very important for the EU's energy security. Turkey appears as an alternative energy route for the EU against Russia (Koukoudakis, 2017, p.111-112). The southern gas corridor is very important for Europe's energy diversification goals. This fourth gas corridor seeks to transport the Caspian and Gulf gas to Europe via Turkey. Due to the sanctions imposed on Tehran, Europe cannot transfer from Iran. The EU, therefore, focuses more on the gas coming from the Caspian basin (Winrow, 2013, p.150).
土耳其对欧盟能源安全的重要性已多次被欧盟官员和欧盟文件接受。欧盟在2014年的《能源安全战略》中表示,南部走廊项目对欧盟的能源安全非常重要。土耳其似乎是欧盟对抗俄罗斯的替代能源路线。南部天然气走廊对于欧洲的能源多样化目标非常重要。第四条天然气走廊旨在通过土耳其将里海和海湾天然气输送到欧洲。由于对德黑兰实施的制裁,欧洲无法从伊朗转移。因此,欧盟更加关注来自里海盆地的天然气。
The North-South corridor and the East-West corridor are two main lines in order to transfer natural gas to Europe via Turkey. The Blue Stream pipeline, which opened in 2003, is providing gas flow from under of Black Sea from Russia to Samsung which is a Turkish port. The Baku-Tbilisi-Ceyhan pipeline which transports Azerbaijan's oil to Turkey opened in 2006. Thanks to this line, Caspian oil transfers without shipping via Russia. In 2007, the Caspian gas line was connected to Greece with Turkey–Greece interconnector (ITG), and this was the first time that Caspian gas reached Europe without passing through Russia. As a result of connecting the Trans-Anatolian Pipeline (TANAP), which opened in 2018, with the Trans-Adriatic Pipeline (TAP), which expected to open in 2020, Azerbaijan gas will transport to Europe via Turkey, Greece, Albania, and Italy (Koukoudakis, 2017, p.112-113). TANAP will supply the EU with 16 billion cubic meters of gas per year at the first step, following years, this will be increased to 20 billion cubic meters. This project might be a vital importance Turkey be a significant energy corridor (Guo, Huang and Wu, 2019, p.833).
南北走廊和东西走廊是通过土耳其向欧洲输送天然气的两条干线。蓝溪管道于2003年开通,从黑海海底向土耳其港口三星提供天然气。巴库-第比利斯-杰伊汉管道于2006年开通,向土耳其输送阿塞拜疆石油。由于这条线路,里海石油无需通过俄罗斯运输。2007年,里海天然气管道通过土耳其-希腊互连器连接到希腊,这是里海天然气首次不经俄罗斯而到达欧洲。由于2018年开通的跨安纳托利亚管道与预计于2020年开通的亚得里亚海管道的连接,阿塞拜疆天然气将通过土耳其、希腊、阿尔巴尼亚和意大利运往欧洲,这将增加到200亿立方米。该项目可能是土耳其重要的能源走廊。
One of the Gazprom's two important projects Turk Stream to supply gas to Europe will pass Turkish territory while bypassing Ukraine. Turk Stream was designed as an alternative to the Trans-Balkan pipeline through Ukraine. This project was announced by Vladimir Putin who is Russian President in December 2014. South Stream has found to be against EU legislation and this project replaced it. As a bridge EU–Russia gas trade, Turkey's strategic position will strengthen through this pipeline. Moreover, Turkey is the second-biggest gas importer of Russia and Russia will provide the gas flow to Turkey through this project without Ukraine (Siddi, 2018, p.1561-1562). When the project completed, it is estimated to shipping 31.5 bcm per year and half of this amount to the Turkish domestic market and the other half to the European purchaser (Guo, Huang and Wu, 2019, p. 834). However, the completion of the project is connected directly to the good relationship between Turkey and Russia. The project ceased after a Russian warplane was shot down by Turkish jets in 2015. After the failed coup attempt in Turkey on July 2015, Turkey tended from its western allies to Eastern countries and increasing Russian-Turkish cooperation accelerated the Turkish Stream process (Siddi, 2018, p.1562-1563).
俄罗斯天然气工业股份公司(Gazprom)向欧洲供应天然气的两个重要项目之一"土耳其河"将绕过乌克兰,经过土耳其领土。Turk Stream被设计为穿越乌克兰的跨巴尔干管道的替代方案。该项目由俄罗斯总统弗拉基米尔·普京于2014年12月宣布。南溪被发现违反欧盟立法,该项目取代了它。作为欧盟与俄罗斯天然气贸易的桥梁,土耳其的战略地位将通过这条管道得到加强。此外,土耳其是俄罗斯的第二大天然气进口国,俄罗斯将通过该项目向土耳其提供天然气流量,而无需乌克兰。项目完成后,预计每年将运送315亿立方米天然气,其中一半运往土耳其国内市场,另一半运往欧洲买家。然而,该项目的完成与土耳其和俄罗斯之间的良好关系直接相关。2015年,一架俄罗斯战机被土耳其战斗机击落,该项目停止。2015年7月土耳其政变失败后,土耳其从西方盟友转向东方国家,俄土合作的增加加速了土耳其流进程。
Conclusion 结论
After the crisis in Ukraine, it became clear how vulnerable the EU's energy security. Reducing dependency on Russia and diversifying resources might minimize this vulnerability. Although the EU does not have an economic problem in the energy field, scarcity of resources and routes pose the main problem. Furthermore, if the Union acts jointly within itself, it can react faster to external threats and maximize energy efficiency. However, such a union is not yet achieved. It is obvious that Turk Stream, TANAP and TAP projects are very important for the EU. Nevertheless, The EU should not only depend on Turkey as an energy supply line, but also it should think to create new energy routes which cross over the Mediterranean. The EU should express to countries which have the ability energy supply that joining the EU market will provide not only energy security but also business opportunities, so peace and prosperity in the region will increase.
乌克兰危机发生后,欧盟的能源安全变得十分脆弱。减少对俄罗斯的依赖和资源多样化可能会最大限度地减少这种脆弱性。尽管欧盟在能源领域没有经济问题,但资源和路线的短缺是主要问题。此外,如果欧盟内部联合行动,它可以更快地应对外部威胁,并最大限度地提高能源效率。然而,这种联合尚未实现。很明显,Turk Stream、TANAP和TAP项目对欧盟非常重要。尽管如此,欧盟不仅应该依赖土耳其作为能源供应线,还应该考虑建立横跨地中海的新能源路线。欧盟应向有能力提供能源的国家表示,加入欧盟市场不仅将提供能源安全,还将提供商业机会,因此该地区的和平与繁荣将得到加强。
Turkey has determined objectives to be the energy corridor and it is implementing single-mindedly these. Turkey may be an indispensable energy rota for the EU, if it uses properly its strategic location. There is no another possible alternative for the EU to reach Caspian basin gas. This trump in the hands of Turkey may be very important to become an EU member. One of the biggest problems of the EU's security of energy supply is regional crises. There are well historical ties with countries in the Caspian region to Turkey and Turkey may implement soft power through these ties when needed. Turkey should be on good relations with the region countries, the EU and Russia to realize its goals. However, Turkey has problems with the EU on the Cyprus issue and despite it is in cooperation with Russia on the Syria crisis and buying S-400 missile system, the relations are very sensitive. Despite all adversities, to develop cooperation between Turkey and the EU would bring numerous advantages for two sides.
Paper范文得出结论:土耳其已确定了能源走廊的目标,并正在一心一意地实施这些目标。如果土耳其正确利用其战略位置,它可能是欧盟不可或缺的能源轮值主席国。对于欧盟来说,没有其他可能的替代方案来输送里海盆地的天然气。土耳其手中的这个特朗普对于成为欧盟成员国可能非常重要。欧盟能源供应安全的最大问题之一是地区危机。土耳其与里海地区国家有着良好的历史联系,土耳其可以在需要时通过这些联系实施软实力。土耳其应该与该地区国家、欧盟和俄罗斯保持良好关系,以实现其目标。然而,土耳其在塞浦路斯问题上与欧盟存在问题,尽管土耳其在叙利亚危机和购买S-400导弹系统方面与俄罗斯合作,但两国关系非常敏感。尽管面临种种困难,但土耳其与欧盟发展合作将为双方带来诸多好处。本站提供各国各专业留学生paper代写或写作指导服务,如有需要可咨询本平台。