Paper代写参考-爱尔兰战略投资基金。本文是一篇留学生paper写作参考,主要内容是讲述在过去几年中,商业战略、政策投资基金频繁涌现,这些基金被授权促进资本流向区域和国家市场的关键部门,并为其股东带来收益。适当控制的战略投资基金可以为吸引私人投资、强化国内资产和加强政府作为熟练的长期投机者的能力提供机会。SIF为资本投资的有效框架和融资提供了高度的技术和行业专业知识。它们作为共同投资者的存在为私人投资提供了某种程度的内在监管和政治对冲,尤其是基础设施投资,这些投资更容易受到主权风险的影响。尽管战略投资基金带来了诸多好处,但也存在一些挑战。本篇paper旨在分析爱尔兰战略投资基金的目标、投资策略、近期发展以及面临的制约因素。下面就一起来看一下这篇paper写作范文的具体内容。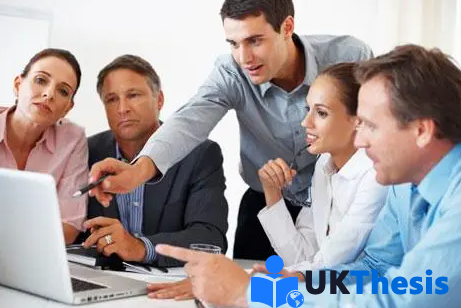 In the past years, there has been a frequent proliferation of business strategy, policy investment funds, which are authorized for catalyzing flow of capital to key sectors of regional and national markets in addition to producing gains for their shareholders. Strategic investment funds (SIFs) that are properly controlled can open up opportunities for garnering private investment, intensifying domestic assets, and reinforcing governments' ability to function as proficient long-term speculators. SIFs generate highly technical and industry expertise to the framing and funding of capital investments effectively. Their existence as co-investors offers some level of inherent regulatory and political hedging for private investment, especially for infrastructure investments, that are much more vulnerable to sovereign risk. Despite the numerous benefits realized from the strategic investment funds, there are some challenges associated with it. This paper aims at analyzing the objects, investment strategies, recent developments and the constraints facing the Irish strategic investment fund.

Objectives 目的
ISIF's dual bottom-line responsibility stays constant: to invest commercially in a way that promotes economic growth and jobs in Ireland. To be specific, ISIF seeks to develop a grand commercial profit for the nation while investing in regions that have a significant and long-term fiscal effect in Ireland, thus resilience, driving balance, quality, and sustainable development in the Irish sectors (Alkaraan 2020).
ISIF的双重底线责任始终不变:以促进爱尔兰经济增长和就业的方式进行商业投资。具体而言,ISIF寻求为国家创造巨大的商业利润,同时投资于对爱尔兰具有重大和长期财政影响的地区,从而提高爱尔兰各部门的韧性、推动平衡、质量和可持续发展。
Investment strategies 投资策略
The National Development Plan, which is component of the overall Ireland 2040 plans, lays out the overall federal investment strategy and budget for the time frame 2021-2030. It is an enormous undertaking that equalizes the substantial need for investment throughout all sectors of Ireland, with a major emphasis on raising infrastructure project shipment to guarantee speed delivery of infrastructural projects and also time value for money value (Alkaraan 2020).
国家发展计划是爱尔兰2040年总体计划的组成部分,它规定了2021-2030年的总体联邦投资战略和预算。这是一项巨大的事业,平衡了爱尔兰所有部门对投资的巨大需求,主要重点是提高基础设施项目的运输量,以保证基础设施项目快速交付,并实现时间价值和金钱价值。
Attaining a better quality of infrastructure stock across Ireland will necessitate sustained and increased long-term financing. Alkaraan (2020) elaborates that this investment level cannot be accomplished in a single ten-year strategy. While it is directed and integrated at the regional and national levels, it should be implemented at the sectoral and local levels. The new National Development Plan (NDP) enables the state to take some other significant step toward ensuring that Ireland preserves and improves its infrastructure asset to the largest possible standard across the nation.
要在爱尔兰各地获得更优质的基础设施存量,就必须持续增加长期融资。Alkaran阐述了这一投资水平不可能在一个十年战略中实现。虽然它在区域和国家一级得到指导和整合,但应在部门和地方一级实施。新的国家发展计划使该州能够采取一些其他重要步骤,以确保爱尔兰将其基础设施资产保存并提高到全国最大的标准。
Project Ireland 2040 (PI2040) affects the National Planning Framework (NPF), which establishes the overriding spatial policy for the following twenty years, as well as the National Development Plan (NDP), which establishes the ten-year trading strategy (Alkaraan 2020). To facilitate a predicted 1 million new residents by 2040, similar configuration between the two is required. PI2040 offers a chance to effectively satisfy that opportunity to invest in the remote villages and towns, as well as making sure that Cork cities, Limerick, Waterford and Galway expand at twice the rate of Dublin via sustained ventures.
爱尔兰2040项目影响了国家规划框架和国家发展计划,后者确立了未来二十年的首要空间政策,后者确立十年贸易战略。为了促进预计到2040年新增100万居民,需要在两者之间进行类似的配置。PI2040提供了一个机会,可以有效满足在偏远村镇投资的机会,并确保科克市、利默里克市、沃特福德市和戈尔韦市通过持续投资以都柏林两倍的速度扩张。
By gaining compact growth inside the rural villages, cities, and towns, he investment entity will be able to provide more national infrastructure to some more people, such as public transportation, broadband, health care, housing, and a wide set of social, sporting, cultural, and community programs. The NDP proposes funding to support major government initiatives. Allocations will specifically contribute to the attainment of critical goals outlined in "Housing for All," as well as a significant economic boom to mitigate the climate change impacts. A substantial portion of the NDP's funding will promote entrepreneurship, research, science, and innovation, in conjunction with physical infrastructure. This financing will be critical in order to facilitate the extra 660,000 jobs that are expected to be created by 2040. Ultimately, the Covid-19impact and other catastrophes has displayed society's and the country's economic vulnerability to disasters. National security is a significant political objective for the federal government. This encompasses key elements of defense, justice and foreign policy. Some policy objectives, whether economic, environmental or social, cannot be met except where stability is provided by effective security and defense policies backed up by adequate capital assets.
通过在农村村庄、城市和城镇实现紧密增长,投资实体将能够为更多的人提供更多的国家基础设施,如公共交通、宽带、医疗保健、住房以及一系列社会、体育、文化和社区项目。国家发展计划建议提供资金支持政府的主要举措。拨款将特别有助于实现"人人享有住房"中概述的关键目标,以及缓解气候变化影响的重大经济繁荣。NDP的大部分资金将与有形基础设施一起促进创业、研究、科学和创新。为了促进预计到2040年将创造的额外66万个就业机会,这笔资金至关重要。最终,新冠肺炎和其他灾难显示了社会和国家经济在灾难面前的脆弱性。国家安全是联邦政府的重要政治目标,包括国防、司法和外交政策的关键要素。一些政策目标,无论是经济、环境还是社会目标,都无法实现,除非通过有效的安全和国防政策以及充足的资本资产来实现稳定。
Constraints 限制条件
The Irish strategic investment fund is subjected to the following constraints such as governance. Some of the researchers and interceptors revealed that weak corporate governance is associated with this kind of investment. These revelations harmed the SIF's authenticity and ability to entice investors. From the standpoint of a SIF, it is critical to include sturdy corporate governance systems in the regulations that sets up a SIF, its bylaws, and also in procedural and policy documents—while making them available to venture capitalists. The ruling for which the financing is established may also influence investors' perceptions or assessments of the authenticity of a fund's operations, because such integrity is defined partly by institutional quality, legal system, and general regulatory factors in the nation of domicile (Halland 2016).
爱尔兰战略投资基金受到以下限制,如治理。一些研究人员和截取者发现,公司治理薄弱与这种投资有关。这些披露损害了SIF的真实性和吸引投资者的能力。从SIF的角度来看,在设立SIF的法规、其章程以及程序和政策文件中纳入稳健的公司治理体系,同时向风险资本家提供这些体系,这一点至关重要。融资成立的裁决也可能影响投资者对基金运作真实性的看法或评估,因为这种完整性在一定程度上取决于机构质量、法律制度和所在国的一般监管因素。
Additionally, balancing commercial and policy objectives may be difficult. Even if they have good corporate governance, SIFs may struggle to entice private investment if policy imperatives take precedence over commercial ones. Moreover, a financing that describes its stated goals too broadly, focusing solely on maximizing profits, may eventually make investments which would have occurred, crowding out rather than in private enterprise could result in an adverse multiplier at the general economic level (Halland 2016).
此外,平衡商业目标和政策目标可能很困难。即使SIF拥有良好的公司治理,如果政策优先于商业政策,它们也可能难以吸引私人投资。此外,过于宽泛地描述其既定目标的融资,仅关注利润最大化,最终可能会进行本应发生的投资,挤出而非私营企业可能会在总体经济水平上产生不利的乘数。
Irish Strategic Investment Fund 爱尔兰战略投资基金
The National Treasury Management Agency (NTMA) manages and controls the Ireland Strategic Investment Fund, a sovereign wealth fund which has a unique obligation of investing commercially to aid employment and economic growth in Ireland. The National Pensions Reserve Fund was its forerunner. The Financing is a key investor with deep ties to both private and public sectors. This Fund is in a rare position to link and spur innovation along all numerous market players. Generating and delivering inventive opportunities that would otherwise remain unrealized (Rizvi 2020).
国家财政管理局管理和控制爱尔兰战略投资基金,这是一个主权财富基金,具有独特的商业投资义务,以帮助爱尔兰的就业和经济增长。国家养老金储备基金是其前身。融资是与私营和公共部门有着深厚联系的关键投资者。该基金处于一个罕见的地位,能够连接和促进众多市场参与者的创新。创造和提供否则将无法实现的创新机会。
The ISIF is made up of the Directed Portfolio and Discretionary Portfolio. The latter has a "double bottom line" authority to invest commercially in a way that supports Irish economic growth as well as employment. The Directed Portfolio (mainly government policy investments in Bank of Ireland or in AIB) is still kept inside the ISIF under the Cabinet secretary for Finance's position. The ISIF approach will prioritize investment opportunities in five areas: regional development, indigenous businesses, housing, Brexit and climate change. Aside from the prioritized themes, the ISIF's Interconnection Fund sub-portfolio encompasses initiatives to improve Ireland's energy, data information, and physical connectivity (Rizvi 2020).
ISIF由定向投资组合和全权投资组合组成。后者拥有"双重底线"权限,可以以支持爱尔兰经济增长和就业的方式进行商业投资。定向投资组合(主要是政府对爱尔兰银行或AIB的政策投资)仍保留在ISIF内部,由内阁财政大臣担任。ISIF方法将优先考虑五个领域的投资机会:区域发展、本土企业、住房、英国脱欧和气候变化。除优先主题外,ISIF的互联基金子投资组合还包括改善爱尔兰能源、数据信息和物理连接的举措。
Recent developments of the Irish Strategic Investment Fund 爱尔兰战略投资基金的最新发展
The most recent development generated from the Irish strategic investment fund is the Solar Sustainable Energy Fund. An amount aggregating to €20million was committed towards this new fund so as to increase the energy efficiency of contemporary infrastructure such as homes and commercial buildings.
爱尔兰战略投资基金产生的最新发展是太阳能可持续能源基金。这一新基金的总金额为2000万欧元,旨在提高住宅和商业建筑等现代基础设施的能源效率。
Fiscal policy refers to the usage of government taxation and expenditures to influence the economic state. Generally, states employ fiscal policy while promoting effective and efficient growth and also in an attempt to lower poverty levels. The objectives and functions of fiscal policy became popular during the recent global economic crisis, when federal state had to step in to protect economic systems, initiate growth, and reduce the effect of the pandemic on vulnerable individuals. In this context, the main reason for the enactment of various fiscal policies was due to the recent Corona virus pandemic which led to high cost of living such that buyers purchasing power were reduced due to lost jobs. As a result, the government revenue lowered leading to the high rates of tax charged (Healy 2018).
财政政策是指利用政府税收和支出来影响经济状况。一般来说,各州在促进有效和高效增长的同时,也采取财政政策,试图降低贫困水平。财政政策的目标和功能在最近的全球经济危机期间变得流行起来,当时联邦政府不得不介入保护经济体系、启动增长,并减少大流行对脆弱个人的影响。在这种情况下,颁布各种财政政策的主要原因是由于最近的冠状病毒大流行导致生活成本高,从而导致买家购买力因失业而降低。因此,政府收入降低,导致高税率。
On the other hand, monetary policy refers to the act of central banks influencing money supply in an indirect way for a specified target activity. This is achieved through adjustments of bank reserve requirements, interest rates, and the purchase and sale of government securities and foreign exchange. This led to high cost of living among individuals leading to the adoption of the solar system which much more efficient as compared to the electricity.
另一方面,货币政策是指中央银行对特定目标活动以间接方式影响货币供应的行为。这是通过调整银行存款准备金率、利率以及购买和出售政府证券和外汇来实现的。这导致个人生活成本高,从而采用了比电力更高效的太阳能系统。
Stock Selection Methods 股票选择方法
ISIF has supported over one hundred investments from a variety of regions and sectors throughout Ireland. ISIF enables entrepreneurs in growing and projects in succeeding. Their asset approach is underpinned by five primary investment themes: indigenous businesses, regional development, housing, climate change, and Brexit-affected sectors. The ISIF stock profile spans numerous sectors and regions of the Irish industry (Healy 2018). Climate, energy, infrastructure, commercial real estate, housing, SMEs, forestry, food and agriculture, technology, education, life sciences, and global financial services are all part of their portfolio.
ISIF支持了来自爱尔兰各地不同地区和部门的100多项投资。ISIF使企业家能够成长,项目能够成功。他们的资产方法以五个主要投资主题为基础:本土企业、区域发展、住房、气候变化和受英国脱欧影响的行业。ISIF股票概况涵盖爱尔兰行业的许多部门和地区。气候、能源、基础设施、商业地产、住房、中小企业、林业、食品和农业、技术、教育、生命科学和全球金融服务都是其投资组合的一部分。
Climate 气候
ISIF has made an investment of over €300 million in climate-related ventures till to date, varying from sustainable energy to inventive tech firms to forestry projects. ISIF will accomplish this by focusing on partnerships and investments that can substantively promote the carbon reduction of the Irish economy (as well as contribute to global decarbonization projects) in the long, medium and short term. ISIF will strive to concentrate its action and assets on regions in which it can make the greatest effort to attain Net Zero.
到目前为止,ISIF已在气候相关项目上投资超过3亿欧元,从可持续能源到创新科技公司,再到林业项目。ISIF将通过关注能够在长期、中期和短期内实质性促进爱尔兰经济减碳(以及促进全球脱碳项目)的伙伴关系和投资来实现这一目标。ISIF将努力将其行动和资产集中在能够尽最大努力实现净零的地区。
First of all, by continuing to support the sustainable infrastructure needs of Irish economy through 2030 in major aspects where greenhouse gases are common, as enumerated in the state's Climate Action Plan. Secondly, by financing the technological innovation and business strategies that will support the Irish nation's economic shift to Net Zero way further than 2030, but before 2050. ISIF would then seek to collaborate with global investors, corporations, and business owners, both abroad and in Ireland, who embrace their commitment to gaining a net zero and also have the abilities and aspiration to carry out this vision (Healy 2018).
首先,通过继续支持爱尔兰经济到2030年在温室气体普遍存在的主要方面的可持续基础设施需求,如该州《气候行动计划》所述。其次,通过资助技术创新和商业战略,支持爱尔兰国家在2030年之前,但在2050年之前,经济向净零增长。然后,ISIF将寻求与海外和爱尔兰的全球投资者、企业和企业主合作,他们接受实现净零的承诺,也有能力和愿望实现这一愿景。
Housing 住房
ISIF has prioritized funding for the new housing developments since its inception. ISIF's core philosophy of housing investment initiative is to contribute to the growth of mass market residences along a scope of dwelling units and tenure. According to Dixon (2022), ISIF has devoted over €930 million to residential investments till date, all of which have been aimed at the commercial growth of new apartments. These commitments are actively supporting the construction of 15,000 new apartments along all more than 100 locations across the country. ISIF has risen to prominence for investing in Irish residences in order to fill asset gaps and entice external financing to the industry. Due to this, ISIF's residential initiative has generated over €3.2 billion in new housing ventures.
ISIF自成立以来就优先为新的住房开发提供资金。ISIF住房投资计划的核心理念是促进住宅单元和保有权范围内的大众市场住宅的增长。根据Dixon的说法,截至目前,ISIF已投入超过9.3亿欧元用于住宅投资,所有这些投资都旨在促进新公寓的商业增长。这些承诺积极支持在全国100多个地点建造15000套新公寓。ISIF因投资爱尔兰住宅以填补资产缺口并吸引外部资金进入该行业而声名鹊起。因此,ISIF的住宅项目为新的住宅项目创造了超过32亿欧元的收入。
ISIF, as an integrated investment company in the Irish market, is distinctively positioned to respond to continuous housing provision in Ireland. ISIF collaborates with defined funding and business projects to maximize the value of its capital along a diverse range of residential projects, and they keep investing in new housing opportunities that can help speed up the influx of new residences across the country (Dixson 2022).
ISIF作为爱尔兰市场的一家综合投资公司,其独特的定位是应对爱尔兰持续的住房供应。ISIF与已确定的融资和商业项目合作,以使其资本价值在一系列不同的住宅项目中最大化,他们不断投资于新的住房机会,这有助于加快全国各地新住宅的涌入。
Indigenous businesses 本土企业
For Irish firms to thrive, they must have access to a diverse range of financing options at every phase of their project life cycle (starting from initial-stage project to developed enterprises with growth objectives). ISIF strives to guarantee that Irish enterprises have a diverse range of financing options to endorse their expansion plans. It accomplishes this in two distinct ways:
为了让爱尔兰公司茁壮成长,他们必须在项目生命周期的每个阶段(从项目的初始阶段到具有增长目标的发达企业)获得各种各样的融资选择。ISIF努力保证爱尔兰企业有多种融资选择,以支持其扩张计划。它以两种不同的方式实现这一点:
First, ISIF is an aggressive investor in growth equity, venture capital, debt funds and private equity, all of which leads to the total funding environment in Ireland. ISIF typically focuses on management teams located in Ireland as well as foreign managers who are prepared to make obligations that will have a positive effect on business activity and job growth in Ireland. Second, ISIF makes direct promotional investments in Irish organizations, with an emphasis on delivering venture capital to broader Irish enterprises which have international outlook. ISIF could deliver capital in terms of debt or equity (in varied incarnations), and it chooses to participate in deals with other co-investors. If it makes an equity investment, ISIF is often a minority stockholder (it cannot not pursue a majority stake) and functions as a supportive jurisdictional partner with a long payback horizon if necessary to assist the firm's expansion plans (Martí-Ballester 2019).
首先,ISIF是增长股权、风险资本、债务基金和私募股权的积极投资者,所有这些都导致了爱尔兰的总体融资环境。ISIF通常专注于爱尔兰的管理团队以及准备履行义务的外国经理,这些义务将对爱尔兰的商业活动和就业增长产生积极影响。其次,ISIF对爱尔兰组织进行直接促销投资,重点是向具有国际前景的更广泛的爱尔兰企业提供风险投资。ISIF可以以债务或股权的形式(以不同的形式)提供资本,并选择参与与其他共同投资者的交易。如果进行股权投资,ISIF通常是少数股东(它不能不追求多数股权),并作为支持性司法合作伙伴发挥作用,如果有必要,可以长期回报,以协助公司的扩张计划。
Regional development 区域发展
ISIF's regional approach focuses on offering investments that will empower Ireland's geographical areas and improve their ability to invest in infrastructure and create job opportunities. ISIF's regional developments will be in line with the project Ireland 2040, with a special emphasis on Ireland's four primary regional centers: Galway, Cork, Waterford and Limerick. Among the finalized and planned enablement investments are: Urban Regeneration initiatives in local towns – ISIF's lengthy, patient, and dynamic equity capital is essential in decrypting places. ISIF will help Ireland's remote economy by making targeted enterprises, with a specific emphasis on agriculture and food. Collaborations will be critical in the areas - ISIF has developed regional collaborations through the establishment of investments like Abbey Quarter Kilkenny and Port of Cork, and is emulating this design throughout the geographic areas (Martí-Ballester 2019).
ISIF的区域方法侧重于提供投资,以增强爱尔兰的地理区域,提高其基础设施投资和创造就业机会的能力。ISIF的区域发展将与爱尔兰2040项目相一致,特别强调爱尔兰的四个主要区域中心:戈尔韦、科克、沃特福德和利默里克。在最终确定和计划的扶持投资中,包括:当地城镇的城市重建计划——ISIF漫长、耐心和动态的股本资本对解密地方至关重要。ISIF将通过打造目标企业,特别是农业和食品,帮助爱尔兰偏远的经济。合作将在这些领域至关重要-ISIF通过建立Abbey Quarter Kilkenny和Port of Cork等投资建立了区域合作关系,并在整个地理区域模仿这一设计。
Brexit 英国脱欧
Despite minimizing the very worst consequences of a Brexit, Irish companies face significant non-tariff constraints between the EU and UK, making it more difficult to sell to the UK thus disrupting supplier relationships. Ireland is a significant trade associate of the United Kingdom, accounting for 14percent of Ireland's imported goods and 10% of exports. This commerce is critical to Irish microenterprises and is focused in major employment segments with footprints throughout Ireland. The agriculture and food sectors, in specific, continue to play a key exposure to the American market, which consist of one-third of Ireland's Agric and food exports (Halland et. al, 2016).
尽管将英国脱欧的最严重后果降至最低,但爱尔兰公司在欧盟和英国之间面临着重大的非关税限制,这使得向英国出售产品变得更加困难,从而破坏了供应商关系。爱尔兰是英国重要的贸易伙伴,占爱尔兰进口货物的14%,出口货物的10%。这种商业对爱尔兰的微型企业至关重要,主要集中在爱尔兰各地的主要就业部门。具体而言,农业和食品部门继续在美国市场发挥关键作用,美国市场占爱尔兰农业和食品出口的三分之一。
ISIF is in a distinctive position to support a few of the businesses and industries mostly affected by Brexit. ISIF's Brexit concept should emphasize product and market diversification, as well as infrastructure to assist in supply chain integration. Liang and Renneboog (2020) extrapolates that Investments can emphasize on segments that are highly affected by Brexit, specifically agri-food and transportation/logistics, though several other areas may also be affected by customs issues. and supply chain. Furthermore, ISIF will search for only opportunities that will allow indigenous enterprises to capitalize on the opportunities offered by Brexit.
ISIF在支持少数受英国脱欧影响最大的企业和行业方面处于独特地位。ISIF的脱欧理念应强调产品和市场多样化,以及基础设施,以帮助供应链整合。Liang和Renneboog推断,投资可以重点关注受英国脱欧影响较大的细分市场,特别是农业食品和运输/物流,尽管其他几个领域也可能受到海关问题的影响。此外,ISIF将只寻找能让本土企业利用英国脱欧带来的机会的机会。
Conclusion 结论
SIFs generate highly technical and industry expertise to the framing and funding of capital investments effectively. Their existence as co-investors offers some level of inherent regulatory and political hedging for private investment, especially for infrastructure investments, that are much more vulnerable to sovereign risk. However, numerous challenges have been realized from the strategic investment funds. Firms should therefore conduct extensive research when opting for any kind of investment.
References 参考文献
Alkaraan, F. (2020). Strategic investment decision-making practices in large manufacturing companies: a role for emergent analysis techniques?. Meditari Accountancy Research.
Dixon, A. D. (2022). The strategic logics of state investment funds in Asia: Beyond financialisation. Journal of Contemporary Asia, 52(1), 127-151.
Halland, H., Noël, M., Tordo, S., & Kloper-Owens, J. J. (2016). Strategic investment funds: Opportunities and challenges. World Bank Policy Research Working Paper, (7851).
Healy, T., & Goldrick-Kelly, P. (2018). Ireland's housing crisis–The case for a European cost rental model. Administration, 66(2), 33-57.
Liang, H., & Renneboog, L. (2020). The global sustainability footprint of sovereign wealth funds. Oxford Review of Economic Policy, 36(2), 380-426.
Martí-Ballester, C. P. (2019). Do European renewable energy mutual funds foster the transition to a low-carbon economy?. Renewable Energy, 143, 1299-1309.
Rizvi, S. K. A., Mirza, N., Naqvi, B., & Rahat, B. (2020). Covid-19 and asset management in EU: A preliminary assessment of performance and investment styles. Journal of Asset Management, 21(4), 281-291.
Williams, B., & Varghese, J. (2018). Examining the impact of EU cohesion policies aiming to reduce regional and social disparities with examples of policy impacts in Ireland. Europa XXI, 35, 89-109.
Paper最后给出结论:SIF为资本投资的有效框架和融资提供了高度的技术和行业专业知识。它们作为共同投资者的存在为私人投资提供了某种程度的内在监管和政治对冲,尤其是基础设施投资,这些投资更容易受到主权风险的影响。然而,战略投资基金面临着许多挑战。因此,企业在选择任何类型的投资时都应进行广泛的研究。本站提供各国各专业留学生paper代写或写作指导服务,如有需要可咨询本平台。